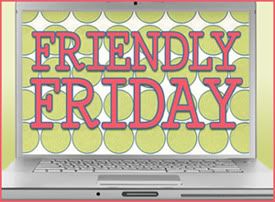 When Toy Story came out in 1995 I couldn't wait to see it! I was a newlywed, happy and in love with my husband, Travis, and we went to see it at the theater. Yeah that's right! We used to go on dates to Disney movies! I think I coerced him, but I have sat through many a boring, violent man movie with him, so he totally owed me! He loved it though. Who wouldn't? It was an adorable, heartwarming story of friendship and kindness.
So, five years later when Toy Story 2 came out, of course, we couldn't wait to go and see it as well!! By this time, we had a son who was almost three and a set of six-month-old twins. A lot can happen in five years!
The thing I remember most is how my little boy Jake absolutely adored this movie and especially Buzz Lightyear. His birthday rolled around in early January and he got all manner of Toy Story gifts, one of the coolest being an actual remote control model of the RC car that Woody drove in the movie, and of course a big talking Buzz!
The next several years he watched the videos of Toy Story 1 and 2 over and over and over again and his Buzz Lightyear collection grew. Anytime we were at a garage sale we always seemed to find Buzz toys for him and Woody stuff for me. (I dig cowboys! And Tom Hanks!)
Well we thought that was the end of it...I mean how could they ever improve on the sequel? But here we are, now ten years later, and today I just bought us a DVD of Toy Story 3.
Jake is now almost 14 and our twins, Sophie and Jesse are 11. They all screamed like little kids when they saw I had brought home the DVD tonight! They wanted to watch it right away of course, but Toy Story movies are special. You don't just pop em in and casually watch them. "Oooh nooo..." I told them. "We will be waiting till Dad gets home (he is working out of town) and making an event out of the viewing of it!" It is the ultimate family movie night DVD...especially considering all of our adoration of the other films.
Few movie franchises have been as excellent as the Toy Story series. They are well made, full of heart and fun and laughs, and guaranteed to make the most grouchy person smile. They touch a special place in our hearts about growing up and the magic of childhood, and how quickly it goes by.
I have not seen the third movie yet...did not make it to the theater for it this time, but I understand that Andy is all grown up now, much like my Jake.
Well time marches on, but it is fun every once in a while to take a look back and just remember where you were at a certain point in your life. Movies and songs are both like that for me.
Songs especially can sweep you up and put you right back in that moment where you were when you first heard it. After watching the trailer above I realized my kids also grew up with these toys. It is sweet, but somehow it still makes me want to cry a little. Maybe it is the Randy Newman song...he really knows how to strum the heart strings. Anyway...
Thank you Disney and Pixar. Thank you Woody and Buzz, Jessie, Mr. and Mrs. Potato Head, Slinky Dog, Ham, and Rex. We have loved and enjoyed these movies for 15 years. And even though I haven't seen Toy Story 3 yet, I can almost guarantee I will give it two hardy thumbs up. Just like I give the last 15 years of my life. During this season of gratitude, I am so thankful for my own happy ending.
"Thanks be to GOD for His indescribable gift!" 2 Corinthians 9:15 NIV